While we were at
Atlantis Paradise Island in Nassau, the Bahamas
, we went on a wonderful excursion called The Dig. The Dig is a wonderful underground aquarium of sorts. You can tour
The Dig
on your own or with a tour guide. We kind of did both.
Here is our tour guide showing us a Conch as it is creeping out of its shell.
We started out by ourselves, joined in here and there with the tour guide, and then, went back to exploring by ourselves. What was really neat was to see the tour guides holding the conch and then, watching the conch come partly out of its shell.
We learned many facts about the conch that we did not already know, so that made it very worthwhile to listen to the tour guide for this part of the tour. Right after learning about conchs, sea stars, and sea urchins, the boys got to reach in a big tank to carefully touch and hold these sea creatures. Was neat to get to feel them and hold them like that...Big Bro enjoyed this part of the tour more so than Little Bro. He touched the animals but did not want to hold any of them.
There were all kinds of rays, sharks, fish, sea urchins, sea stars, conchs, coral, lobsters, shrimp, sea jellies, and moray eels to observe.
Spiny Lobsters hanging out, having fun at The Dig.
This photo does not do this beauty of a Manta Ray justice as to how big and cool looking is was...
Moray Eels hiding in the holes in their exhibit.
We had studied Bahamian sea life before going there so the boys were able to identify many of the sea creatures we saw.
It was very fun for our whole family.
After we toured
The Dig
, we walked the grounds and got to see some of the sea life from above instead of below ground level.
Since our family just got back from the Bahamas, we are kind of still in sea life mode. So for practical life work today, Little Bro chose to do a work using little sea creature mats. He did a dry transfer activity by using a small spoon and transferring M & M's from the bowl to the mats. He covered a total of three sea stars and had a blast doing this activity!
Little Bro carefully transferring candies to his sea stars...and then, after wards, eating the candies! yummy!
One of Little Bro's candy coated sea stars.
It was especially fun for him, as he was able to eat the candies after completing this activity.
Big Bro also chose to do a sea life activity. He read about sea life from some cards we have then, he made sea creatures to go with the cards.
One of Big Bro's stacks of sea life cards. He had fun reading the cards out loud to Little Bro. Big Bro then decided to make some sea life out of play dough. Little Bro thought that sounded fun so he joined in, too...
Big Bro making his school of fish...
Big Bro had such a good time that Little Bro joined in and did the same activity when he wrapped up his dry transfer.
Little Bro's sea horse card that was read to him by Big Bro.
Little Bro working hard at making his own sea horse.
Little Bro's sea horse...
All in all, both boys had a fun time while learning and playing.
This post is linked up to the
We Play links over at Childhood 101
.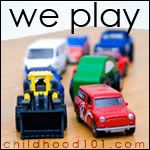 Great for little hands to build their sea creature and then, to get to eat the candies as a snack after ward...
The winner for this giveaway was contacted.
This Giveaway has ended and comments on this post are now closed.
Disclaimer: This giveaway was open to public followers and or public subscribers of my blog. If you have not done so, please choose to subscribe or follow before entering this giveaway.
You are to hold me harmless in the event that a child would choke while completing the activities related to the transfer or the making of play dough sea creatures. Any injury related to completing these activities would be at your own risk, although these activities are deemed age appropriate based on the fact that they are pretty common sorts of activities to be done in the home or school with young children.
I was not asked by Atlantis to plug their excursion or their resort and am only doing it because we had a great time there.
I was not asked by any company to do this little giveaway...it is just a fun one to do for my blog subscribers and followers.